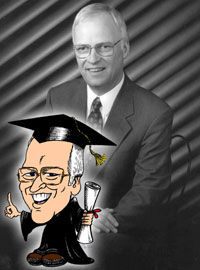 The AchieveMax® company has been presenting custom-designed seminars for clients all over North America for more than 25 years. About ten years ago, one of our clients requested us to develop a custom-designed "Project Management: From Concept to Completion" seminar for their specific needs. After developing that initial seminar, we have since custom designed that seminar for numerous clients.
We are constantly updating our seminars to add value for our clients. A recent request from one of our clients was to focus in on project scope. There are many excellent books on project management in the marketplace. One particular book, Effective Project Management by Wysocki, Beck, and Crane, very clearly addressed the topic of project scope creep.
The authors stated that "Change is constant" and "to expect otherwise is unrealistic." We certainly know that since our most popular seminar program is "Productive Chaos: Riding the Wave of Change." With chaotic change occurring in the marketplace, companies and organizations need to maintain and improve their productivity.
The authors add that "changes occur for several reasons." Some examples of change are that "market conditions can be dynamic" and "competitors can introduce new services." As a project manager, you have to deal with the changes. This can be a real challenge for a project manager because you may already have your schedule and budget approved by senior management. Now you may be faced with responding to a competitor's newly introduced product or service. It is essential that you partner with senior management and inform them of the new competitive product and/or service. By partnering with senior management, you can decide if you should revise your project, including the schedule and budget, to deal with these competitive changes.
Jeffrey W. Drake, Ph.D., is a professional speaker and consultant for AchieveMax®, Inc., a firm specializing in custom-designed keynote presentations, seminars, and consulting services. Jeff has made presentations ranging from leadership to empowered teams and project management to communication styles for a number of industries, including education, financial, government, healthcare, and manufacturing. For more information on Jeff's presentations, please call 800-886-2629 or fill out our contact form.