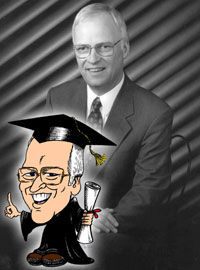 This article is the fourth in an occasional series on project creep. The focus of this article is on feature creep, something closely related to scope creep.
Our custom-designed "Project Management: From Concept to Completion" seminar contains many basic tools for project managers. A topic area that seminar participant can easily relate to is project creep.
There are many excellent books on project management available in the marketplace. One particular book, Effective Project Management by Wysocki, Beck, and Crane, very clearly addresses the project creep area and focuses on the topic of feature creep.
In the previous article on project scope creep, you will see a brief description of scope creep. Feature creep is the same as scope creep except that feature creep is initiated by the provider rather than the client. When I was involved in a software design project, the programmers or systems analysts would think of a new feature or service not indicated in the project requirements. One of the team members decides to include a little extra feature because it adds value to the project and the end user. The client didn't ask for the feature or service but they get the feature anyway.
Jeffrey W. Drake, Ph.D., is a professional speaker and consultant for AchieveMax®, Inc., a firm specializing in custom-designed keynote presentations, seminars, and consulting services. Jeff has made presentations ranging from leadership to empowered teams and project management to communication styles for a number of industries, including education, financial, government, healthcare, and manufacturing. For more information on Jeff's presentations, please call 800-886-2629 or fill out our contact form.