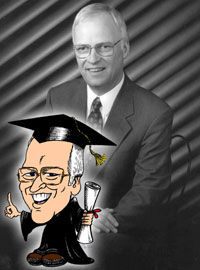 Our custom-designed "Project Management: From Concept to Completion" seminar contains many basic tools for project managers. Project managers have many challenges to deal with. One area of challenges frequently addressed is that of project creep.
There are many excellent books on project management in the marketplace. One particular book, Effective Project Management by Wysocki, Beck, and Crane, very clearly addresses the project creep area and in particular the topic of hope creep.
Project management is much more than procedures. Effective project managers know how to work with the people in their project team. Hope creep can be a major problem for the project manager. A project manager may assign team members to be activity managers within the project.
Team members are typically nice people, and they may not want to give the project manager any bad news about the slow progress. The team members "hope" they can catch up by the next report period or project team meeting to be back on schedule. As a result, the project manager needs to check the accuracy of the status reports and closely monitor progress at project team meetings.
Jeffrey W. Drake, Ph.D., is a professional speaker and consultant for AchieveMax®, Inc., a firm specializing in custom-designed keynote presentations, seminars, and consulting services. Jeff has made presentations ranging from leadership to empowered teams and project management to communication styles for a number of industries, including education, financial, government, healthcare, and manufacturing. For more information on Jeff's presentations, please call 800-886-2629 or fill out our contact form.