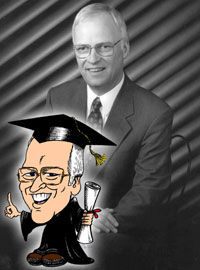 Our custom-designed "Project Management: From Concept to Completion" seminar contains many basic tools for project managers. Project managers have many challenges to deal with. One area of challenges frequently addressed is that of project creep.
There are many excellent books on project management available in the marketplace. One particular book, Effective Project Management by Wysocki, Beck, and Crane, very clearly addresses the project creep area and focuses on the topic of effort creep.
If you have managed any projects, you probably have experienced effort creep. This is the project that is 95 percent complete. Yet, the project seems to attract delays just like a magnet. The project continues to be incomplete no matter how much effort and resources are expended.
Every status report records progress but the amount remaining doesn't seem to decrease proportionately. The law of diminishing returns has surely set in. A project team meeting may be an effective strategy in dealing with effort creep. The project manager and project team members need to get creative in their problem solving to bring the project to completion.
Jeffrey W. Drake, Ph.D., is a professional speaker and consultant for AchieveMax®, Inc., a firm specializing in custom-designed keynote presentations, seminars, and consulting services. Jeff has made presentations ranging from leadership to empowered teams and project management to communication styles for a number of industries, including education, financial, government, healthcare, and manufacturing. For more information on Jeff's presentations, please call 800-886-2629 or fill out our contact form.