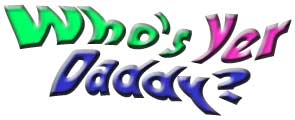 Bear with me for just a few short minutes here to enhance this introduction. Suppose an associate invites you to discuss a business proposition over lunch and recommends that you meet him at your local Darden Restaurant. What comes to mind? Total blank? Don't recognize the name? No Darden Restaurants in your vicinity?
Let's try another scenario. Your associate invites you to meet him at the world's biggest and most successful casual-dining operation in the world. Now what comes to mind? Another total blank? No idea as to where to head? Let's clear the air.
Both locations are one in the same and when you arrive you'll immediately recognize the restaurant. However, don't look for the name Darden on the marquee. Darden is the name of the parent company. The name you may recognize can be found in this list:
Olive Garden
Red Lobster
Longhorn Steakhouse
Bahama Breeze
Seasons 52
Capital Grille
This famous group of brands make up the family of Darden Restaurants which happens to boast the following:
It is the country's largest full-service restaurant operation.
It is the 29th-largest employer in the United States.
It is a pioneer of what's known as "casual dining," which accounts for 39% of all sit-down restaurant meals.
It generated $6.7 billion in revenue last year.
It owns and operates 1,770 restaurants.
It employs 180,000 loyal staff members.
It proudly boasts one of the few African-American CEOs in the Fortune 500, Clarence Otis, the 53-year-old son of a janitor from Watts, the Los Angeles neighborhood that made headlines for the California riots of 1965.
It boasts a $100 million state-of-the-art headquarters in Orlando.
It serves more than 400 million meals a year (which happens to be the equivalent of feeding the entire U.S. population, with seconds for residents of California, Florida, New York, and Texas).
It has tripled its stock price in the past year.
It plans to add as many as 55 restaurants in the coming year.
All of this takes place at a time when the average American family has, for budgetary concerns, reduced the number of times they experience sit-down meals in restaurant out to 79 per year, 16% fewer than 15 years ago, according to industry analysts.
Even though you may not be familiar with the parent company, Darden Restaurants has been around for 70 years. Bill Darden, the founder, was just 19 years old when he opened his first restaurant in 1938. At that time, no one would have guessed what the future might hold as Darden's first attempt at success was a simple lunch counter in Waycross, Georgia, with a mere 10 stools, two booths, and curb service. Remember those days? Darden called the place "The Green Frog" and promised "service with a hop!"
Today his dream has grown to include:
The Red Lobster consisting of 690 restaurants producing annual revenues of $2.63 billion. It boasts: "The taste of wood-grilled seafood."
The Olive Garden consisting of 689 restaurants producing annual revenues of $3.08 billion. Its philosophy: "When you're here, you're family."
The LongHorn Restaurant consisting of 322 restaurants producing annual revenues of $885 million. Its proud of "The flavor of the West."
The Capital Grill consisting of 37 restaurants producing annual revenues of $235 million. People visit there to "Be wined, dined, and dazzled."
Bahama Breeze consisting of 24 restaurants producing annual revenues of $135 million. Come there to "Feed your island spirit."
Seasons 52 consisting of 37 restaurants producing annual revenues of $45 million. Here you can find "Seasonally inspired healthier dining."
It once owned Smokey Bones but sold the 127-restaurant chain after deciding it lacked national appeal.
Darden Leadership operates its major brands as test labs, sharing the best ideas and even personnel, while maintaining their distinctive identities. This approach is rather unique to the industry but has proved to be very successful. More than 1,400 executives and support staff share energies in its $100 million state-of-the-art building in Orlando.
As a result of its belief that the direction of its business is based on understanding customers, it has invested in a great deal of customer research. It's obviously paid off in a very positive ROI … something its competition should consider. Most see this kind of research as a cost rather than an investment and have diminished their efforts in this area.
COO Drew Madsen said its research revealed that "People come to a restaurant for both physical and emotional nourishment. The physical is the food; and the emotional is how you feel when you leave."
To address this revelation, Olive Garden executives began tying everything to a mythical Italian family, adopting the tagline, "When you're here, you're family." New locations were designed to suggest Italian farmhouses, with a large family-style table similar to those found throughout the Italian countryside. Executives even formed a partnership with actual Italians: Olive Garden's Culinary Institute of Tuscany (CIT).
Eleven times a year, Olive Garden sends 14 top employees, many of whom have never set foot in Italy, to spend a week in an 11th-century village in Tuscany and learn from Sergio and Daniela Zingarelli, a husband and wife who operate a restaurant, winery, and inn. The couple and other local experts expose the Americans to everything Italian such as pressing olive oil, how to layer flavors in a Bolognese sauce, how to buy fresh vegetables at a market, and how to prepare a multicourse Italian meal. Since 1999, some 850 employees have attended CIT, and 80% of them are still with the company.
Darden has a very simple one-minute rule: Food should arrive at the table within one minute of being ready. To achieve this goal at every location, they must find the best mix of independence and collaboration, often relying on the latest technological breakthroughs such as Guest Forecasting, Kitchen Monitors, and Meal Pacing software. While all of its chains may use the same technology to pace their cooking and predict their dinner traffic, and they may serve shrimp from the same Thai fish farm, but each brand needs to remain distinctive. There's an art and science to this to achieving the necessary balance to attain success.
Over the past two years, Darden has reduced unplanned hours by more than 40% and trimmed excess food costs by 10%. This kind of performance explains the phenomenal execution, achievement, and growth Darden has enjoyed and the potential it has for continued success.
Harry K. Jones is a motivational speaker and consultant for AchieveMax®, Inc., a company of professional speakers who provide custom-designed seminars, keynote presentations, and consulting services. Harry's top requested topics include change management, customer service, creativity, employee retention, goal setting, leadership, stress management, teamwork, and time management. For more information on Harry's presentations, please call 800-886-2629 or fill out our contact form.